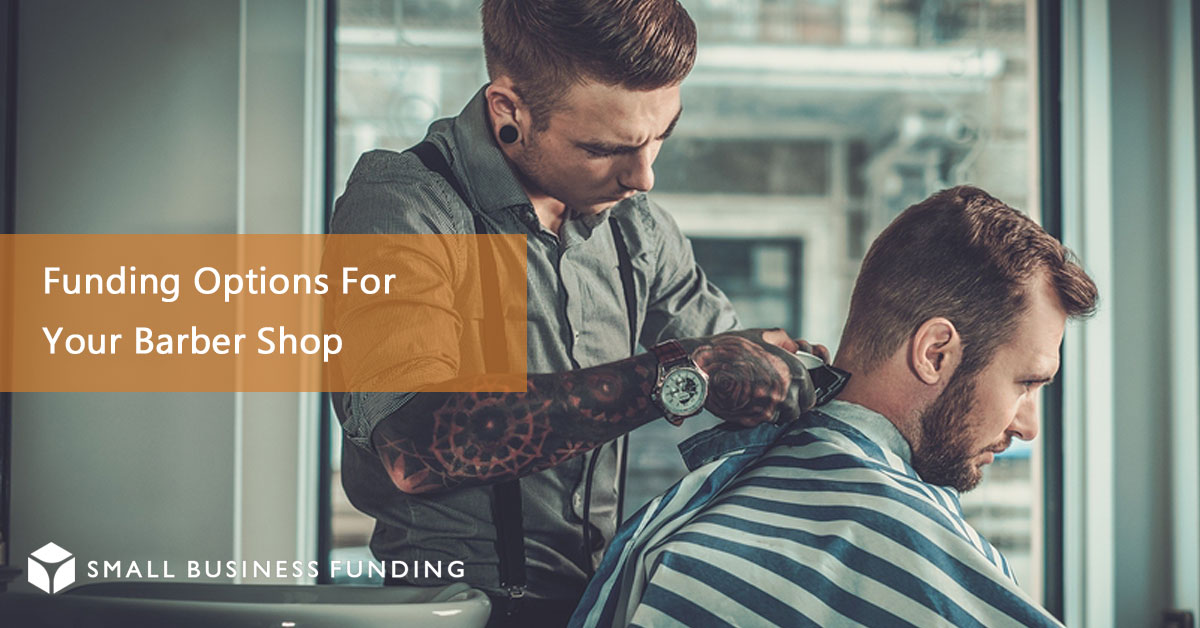 Barber Shops
The men's grooming industry in general is very promising. For this reason, barber shops are booming with new ones opening constantly. This extremely healthy industry means that barber shop owners can see a lot of success. Yet, this industry also presents business owners with a number of challenges. Any barber shop owner knows that they need capital to both survive and thrive. Rent, equipment, utilities, etc. can add up quickly for any barber shop. Luckily, there are banks, credit unions, and alternative lenders that provide barber shop financing.
Barber Shop Financing
While there are many financing options for your barber shop, it can still be a difficult process. Many borrowers go right to banks or credit unions. Although they are good options, they can be more complicated. For example, banks and credit unions have a lot of requirements for a business to receive a loan. Most require a minimum of 3 years in business and a FICO score of at least 750. In addition, it can take a lot longer to receive financing.
With Small Business Funding it is easier than ever to get the financing that you need for your barber shop. Bad credit, bankruptcies, and tax liens are okay (as long as there is a payment plan in place). The documentation we require is significantly less than that of banks and credit unions. You will also be provided with a decision from an alternative lender within 24 hours. Partnering with us to find you the fast barber shop financing you need allows you to concentrate on your business while we do all the leg work in finding the most money at the best rates and terms.
Business Financing Options
ACH Revenue Based Loan – The loan amount is determined on what your monthly revenues are. Usually approval amounts will be between 20% and 200% of monthly revenues dependent on cash flow, industry type, credit, and seasonality. Repayment is daily via an ACH debit from your business bank account.
Merchant Cash Advance – Comparable to an ACH revenue based loan except repayment is via a daily hold-back percentage (between 8% and 45%) of your daily credit card transactions. This is an advance on future credit card sales.
Barber shop financing from an alternative lender can help you make payroll, cover equipment expenses, or market your barber shop. Small Business Funding can get you the capital you need to grow your barber shop. Apply for a small business loan today to see how much barber shop financing you're approved for. There is absolutely no obligation.