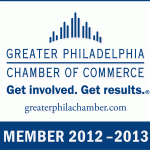 As a new Partner Level member of the GPCC, we have initiated a very special Chamber Member discount of $500 off our normally priced processing fee. You can enjoy NO COST application and matching through our massive network of lenders, offering your business from $5000-$500,000 in small business funding in a matter of days. Just fill out
quick online application
or call us at 800-205-5022 and speak with one of our Funding Specialists. Enter or Mention the promocode "
CHAMBER
" to receive your discount.
Who We are
Small Business Funding is the one-stop-shop provider of small business loan servicers in one easy place. Unlike traditional commercial or bank loans, our lender partners offer legitimate alternatives.
What Makes Us Different
Banks require vast amounts of paperwork and make you jump through hoops for a loan. Their loan approval rate is typically not more than 15% of all small business loan applications received. Not only that but it can take weeks, if not months, to approve you. We have strong relationships with the most trusted lenders and spend the time negotiating the best deal possible for your business.
Types Of Loans
We offer 2 Types of Loan products: Merchant Cash Advances and Unsecured Business Loans. Our lenders approval rate is 90%+. click here to read more about these products or fill out our fast online application today.