It's no secret that smartphones have only continued to increase in popularity and accessibility. Industry leaders Apple and Samsung have harnessed the power of this technology and delivered it to the masses, giving anyone, whether they are age eight or age eighty, the opportunity to engage with devices that can store books, music, games and an ever-increasing amount of useful applications. But this pocket-sized piece of technology is not just for recreational purposes—smart phones, as well as tablets, are being utilized as viable business tools by small business owners.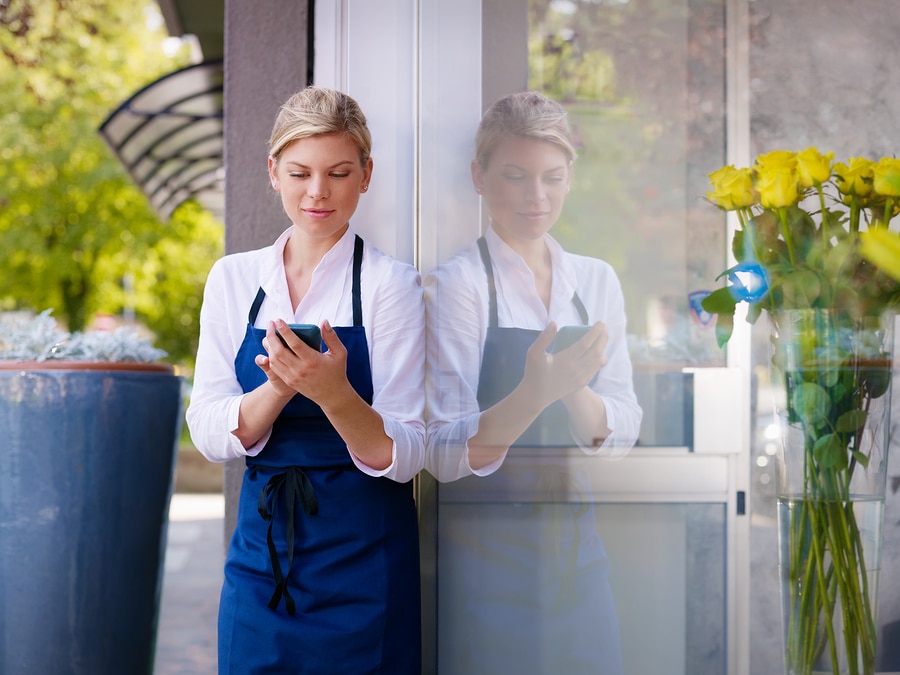 Smartphones and Small Business
Small and midsize businesses across the country are rapidly adopting these portable forms of technology. And the reason is simple: using mobile apps, tablets and smartphones is saving them an incredible amount of money and time in their day-to-day business operations—around $67.5 billion a year. In addition, smartphones are saving business owners 1.24 billion hours annually, according to a survey commissioned by AT&T and the Small Business & Entrepreneurship Council.
Do More with Less
Small businesses that embrace this technological trend rather than resist it are enjoying tremendous success financially, as well as increasing operational efficiency and improving communication with and services to customers. Simply put, using smartphones, and specifically, the appropriate mobile apps, allow small businesses to do more with less. Small business owners are easily connected with their business and customers from the palm of their hand, as banking, order processing and even surveillance of their stores can be viewed on their smartphones. This allows owners to manage their businesses remotely, increasing efficiency and facilitating communication with employees and customers.
Small Business Owners Save Time and Money
In today's economy, though it may slowly be on the upturn, it is crucial for small business owners to seize the shift toward mobile-based operating. This is not to say an entire business needs to be run from a smartphone, as a personal touch will always benefit a small business owner, but an understanding of this technology, and a sound strategy to utilize it, can only improve the probability of success. Over the last two years, the use of mobile apps by small business has increased by 65 percent and more than three out of four are using three or more apps, proving that this change in operating style is blossoming, but it is far from complete.
Mobile and tablet technology is changing the way small businesses are structured and operated. It introduces a vast potential for opportunities to be creative, efficient and engaging, and though small business owners may not be working any less, they are using mobile technology to create sustained success for their companies. Smartphones and small business is a great example of how technology saves money.