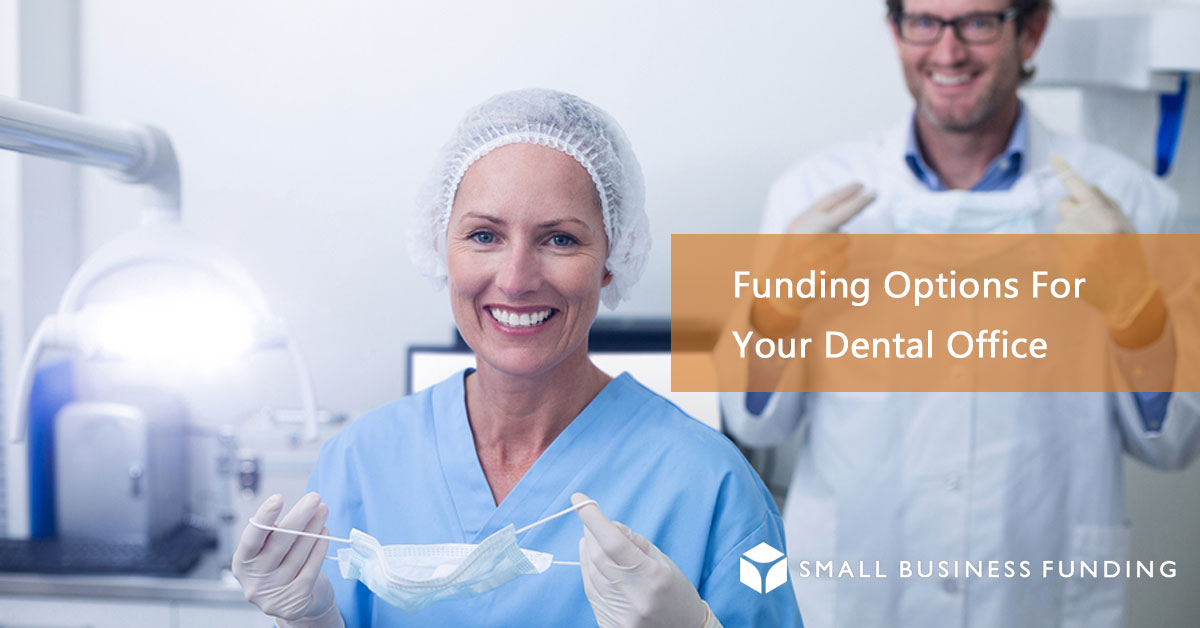 Dental Office Financing
It is fairly common for dentists to go through hard times due to a decrease in clients or increased competition. There are also times where dentists find themselves in need of dental office financing. It could be for a number of things such as marketing, expansion, payroll, or just for general cash flow. Luckily there are options that can help. Like every other business you too go through the same hardships of poor cash flow.
Small Business Funding can provide funding for your dental office fast. Our application takes minutes, our approvals take hours, and our funding takes days. You are too busy to spend time going from lender to lender, filling out applications and providing documentation to each. You have to concentrate on your dental practice. Let us do the leg work and deal with all the lenders.
Submit your documentation only once. We are associated with all the nations' small business funding sources. They know us and know how we work. Small Business Funding has the reputation of getting the very best rates and terms for dental office financing.
Dental Office Financing Repayments
Repayments are based on your future sales. You will have a daily fixed payment if you choose to get an unsecured fixed payment loan or a hold back percentage of your daily credit card sales if you choose to repay through a merchant cash advance. A business cash advance for your dental office financing will have repayments that will be debited daily from your bank account over a set period of time so you will be able to budget accordingly. That daily payment amount is determined on what your daily revenue is and is a set percentage ranging between 5-20% of your daily revenue. A merchant cash advance is a set percentage hold back of your daily credit cards between 5-30% without a term. Your payment is not fixed.
If you do not process any credit credits on a particular day, there is no payment and if you process a large volume of credit cards on another day your payment will be higher. But, the payment is withdrawn from the credit card processing and then settled to your account so there are no worries with budgeting.
Need For Dental Office Financing
So whatever your dental office financing needs are Small Business Funding can accommodate your dental practice. For expansion, general maintenance, payroll, equipment, cash flow, whatever. Apply for a business loan today and have your dental office financing fast.